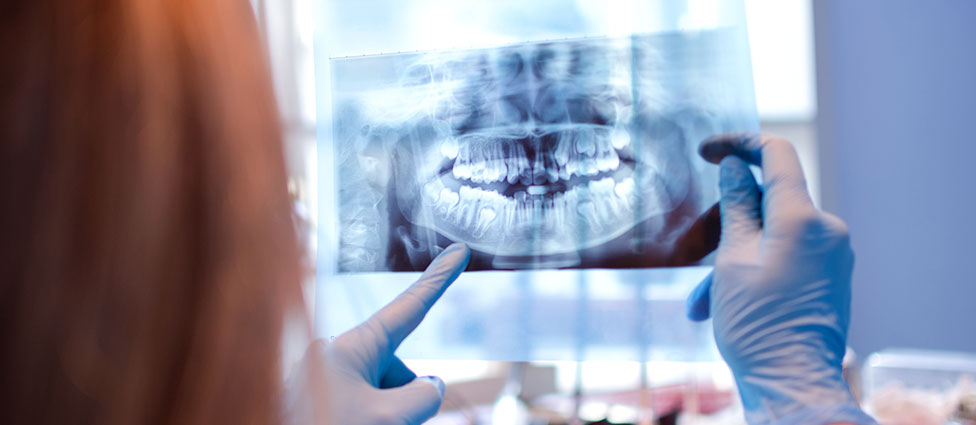 Our commitment to top-quality dental treatment for our patients doesn't stop at the service you receive. We also rely on innovative and cutting-edge technology for diagnosis that gives us the fastest and most accurate results.
Intraoral cameras
These little cameras are a fantastic advance in dental tech. Intraoral cameras are only about the size of a pen, but they deliver fantastic images along with detailed zoom capabilities, so we can zero in on any spot needing a closer look. Providing images of teeth, tissues, and gums is a breeze with this tool, and it's invaluable for both diagnosis and creating treatment plans.
Digital X-rays
Anyone who's ever sat in the chair, wearing a heavy apron and trying to hold that cardboard in their mouth, knows that traditional bite-wing x-rays are no walk in the park. Digital x-rays provide outstanding comfort, as it uses only a small sensor to take pictures of your mouth, which are then transferred to a computer for viewing in detail. Digital x-rays are faster and more convenient, plus they expose you to 90% less radiation than those old x-rays!
Panoramic X-rays
Say goodbye to the days when getting a picture of the entire mouth meant multiple x-rays from different angles. Now we have a panoramic x-ray, which gets an image of the whole mouth and jaw in just one shot. Ready in seconds, this convenient x-ray is perfect for creating treatment plans, particularly for orthodontics.